Save Time and Money with AERS Eyewear Retainers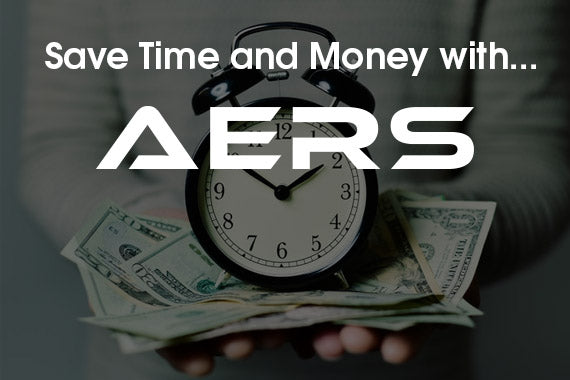 Save Time and Money with AERS Eyewear Retainers
You're having a fun day out on the water. The boat is zooming along, the breeze is in your face, and the summer sun feels fantastic. 
Then a gust of wind comes through, blowing off your sunglasses. You watch in horror as they drift off into the water behind you.
Losing a pair of sunglasses is never any fun. You're stuck with the glare from the sun until you can find a replacement pair or sunset occurs. 
You don't need to be on the water to lose your glasses. Did you know that the average person spends 60 hours every year looking for items they misplaced at home? If you've tried to find a lost remote, your keys, or your wallet in the past few days, then you know what a hassle it can be.
AERS can't solve all of your missing item problems, but this innovative product does prevent unexpected losses from happening when you live an active lifestyle.
AERS Is Your Most Affordable Insurance Policy
AERS is not your typical eyewear retention system. If you've used other products in the past to secure your glasses or sunglasses without success, then you are invited to take a closer look at this fully-adjustable design.
When you have this product placed on your glasses correctly, then you receive a snug fit around your head. Not only will your favorite pair of shades stay put, but it becomes challenging for them to get lost.
Instead of using itchy neoprene to create AERS, durable silicone is the foundation of this product. It's manufactured from a high-grade stainless steel coating to add another layer of durability as you go about your day.
That makes it one of the most comfortable glasses retainers that's available right now. It also works hard in extreme conditions so that you don't need to worry about your sunglasses flying away.
You can even wear this product while waterskiing! Because the adjustability features of AERS secures your sunglasses to your head, almost any adventure is possible. It is also compatible with prescription frames if you need to wear them because of the lower profile arm grips.
The benefits don't stop there. If you wear reading glasses at home, then you can also take advantage of the universal benefits of AERS. 
Where Did You Leave Your Glasses This Time?
If you have ever frantically wondered where your glasses might be, then you have had to endure the frustration of losing a needed item.
The Fine Print Blog put together a flowchart that helps you to backtrack through your day to try to remember when you might have left them last. Here are some of their suggestions.
•
You might have left them on your face without realizing it.
•
It could be where you like to read books – maybe a recliner or the bed?
•
There is an excellent chance that the glasses are in a shirt pocket.
•
Your glasses might be in the bathroom if you like to read there.
•
If you use a computer regularly, it might be sitting by your equipment.
AERS solves this problem effectively for an affordable price. Instead of putting them down somewhere, you can leave your glasses on until the next time you need them.
With product lines that support men's, women's, and children's wearing habits, you'll discover that there is a lot more time and less frustration in your day when you're not always searching for your lost glasses. 
The Generation that Loses the Most Items Might Surprise You
Most people associate the natural aging process as the primary reason why things like your favorite sunglasses go missing. The truth is that Millennials are twice as likely to misplace an item they need when compared to Baby Boomers.
When you compare Millennials to Gen Xers, they're still one-third more likely to be hunting down their glasses or other items that go missing.
AERS is a practical investment for people of any age. Instead of being late to work or school because you can't find what you need, this product keeps your glasses with you from the beginning of your morning routine.
As long as you have a designated spot to set your glasses at night, you can use AERS to keep your productivity levels high and frustration levels low.
Lost items cost the average American over $5,500 each year. That's why AERS is such a valuable investment. It saves you time and money because you will always know where your glasses or sunglasses are.
Now is the time to take action. AERS won't help you to find your lost TV remote, but it can give you more time to locate it since you'll be spending less time hunting down your lost glasses!