Stop Losing Your Glasses with AERS Adjustable Eyewear Retainer by Rush Eyewear Co.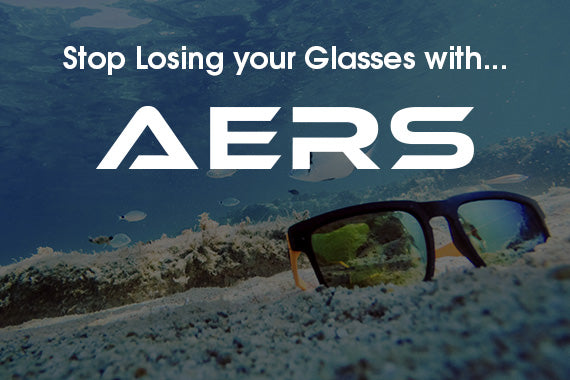 Stop Losing Your Glasses with AERS Adjustable Eyewear Retainer by Rush Eyewear Co.
Stop Losing Your Glasses with AERS!
The problem with aging isn't that you lose your wisdom. It's that your memory changes in ways that you don't expect.
You don't notice the changes at the beginning of your 30s. When you start pushing 40, that's when an adjustment to the "new normal" starts.
Everyone is that woman who walks into the grocery store with two pairs of glasses on her head. Then she tells the cashier that she can't read her checkbook because he managed to lose them somehow. We're also the guy with reading glasses that dangle around the neck so far that the grease from dinner splatters all over them.
Even when you try to keep track of your glasses, they always seem to go missing at the worst possible moment.
How much time do you spend trying to find your glasses every day? If you're like the average person, then you lost 10 minutes of your life hunting those things down today.

Instead of using GPS chips or other expensive tech options, Rush Eyewear has a simple, affordable solution for you to consider if your glasses keep disappearing.
Life Changes When You Have AERS 
You don't need to be pushing 40 to appreciate the benefits of an adjustable eyewear retainer. If you play sports, wear safety glasses at work, or are a weekend warrior conquering the Great Outdoors and wear glasses, then AERS is a solution to consider.
When you have this product at its full extension, then it hangs around your neck like a standard eyewear retainer. Then you can adjust the product so that it gives you a secure fit while you live, work, or play.
Instead of spending time hunting down your glasses every day, AERS lets you put them on in the morning – and then you can forget about them, but in a good way.
If you only wear sunglasses because your eyes don't require corrective lenses, you can also benefit from this unique product from Rush Eyewear.
What could you accomplish with an extra 10 minutes every day?
Why Is AERS Such a Fantastic Product?
There's one universal truth that applies to everyone: saving money matters.
We look for the best combination of value and price for each item. If a deal seems too good to be true, then it is. Is it worth saving a little if you're forced to deal with daily discomfort because you purchased an inferior product?
AERS is better because it keeps your glasses accessible at all times without compromise. You can have confidence in knowing where they are so that you're not desperately searching through the house while they're on your head.
It achieves this benefit because it uses a combination of moisture-proof high-quality silicone and stainless steel coating to create a comfortable wearing experience. Most other designs, whether they are adjustable or not, use neoprene as their core material.
Why is silicone the better choice when compared to neoprene? It provides better weather resistance, has a better compression set, and supports a broader range of temperatures. The stainless steel coating adds a level of abrasion resistance to the product that allows it to provide consistently superior results.
Then there is the ease of use to consider. AERS provides dual sliders to give you a refined look instead of a tail that looks like you have a bad haircut from the 1980s. It hugs your head so that you know where your glasses are at all times.
Rush Eyewear offers AERS for men, women, and children so that everyone can benefit from this innovative design. Attach this product to your prescription lenses or sunglasses, and then discover what the day wants to offer.
Are You Ready to Conquer Your Next Adventure?
If you are taking the boat out for a spin on a beautiful day, then AERS is an eyewear retainer that can reduce the risk of your favorite sunglasses disappearing.
Kids get to experience the same benefit when they get ready for their next imaginative game during recess at school.
When your next adventure is a trip to the grocery store, this ingenious product can stop you from wearing two pairs of spectacles while trying to write a check.
You can even take advantage of the comfort and durability benefits of AERS when your job responsibilities are the most exciting items on your daily itinerary.
There's not much to risk. Rush Eyewear backs this eyewear retainer with a Lifetime Workmanship Warranty. That means you can prepare for every contingency without worrying about where your glasses are any more.